Website Info
Fun and Important
Highlights
of our New Look!
---

IMPORTANT: HOW TO SIGN IN TO YOUR ACCOUNT

While we've brought over all of your account information, we couldn't bring over your password for security reasons. Not only is your satisfaction with our products priority, but so is protecting your information! What does this mean? How will you log in?

- Click the Sign In/Sign Up button in the top right of our page. A box will appear asking for your login info.

- Enter your EMAIL ADDRESS that you used to place orders or was associated with your account on our old website. Remember that pesky username that you would sometimes forget? Well, you don't need it anymore!

- Enter in a password of your choice. You're in! It's that easy. Once logged in, you'll see the Sign In/Sign Up button changed to "My Account." This is where your orders, account information, MP Cash (formerly the Customer Reward Program), and everything else is stored - just like our old site!
- On your next log in, you will use your EMAIL ADDRESS and NEW PASSWORD that you just created.
ADDRESS BOOK Once your logged into your account, go to My Account >> Details >> and then the Address Book tab. Please ensure your address is correct and delete any old addresses.
Please note we do not have access to your old passwords (or any current passwords) and you MUST create a new password to gain access to your account. If you are having trouble getting into your account we can set a temporary password for you that can be changed after logging in.

---
Payment Options and Pricing

You have been asking and we've been listening! We're excited to now offer separate pricing on all of our products for Check/Money Order, Credit Card/PayPal, and Bitcoin/Bitcoin Cash and Ether. While our Credit Card/PayPal pricing structure has remained the same, you'll notice there is a discount for paying by Check, Money Order, or Bitcoin/Bitcoin Cash and Ether.

Pay via Credit Card (Visa, Master Card, Discover) or PayPal and pay our regular competitively low prices. Actually, we've lowered prices on many products across the site!

Pay via Check or Money Order and receive a 4% discount off Credit Card/PayPal pricing.
Please note: Checks and Money Orders must be mailed to us and we cannot process them electronically at this time.

Pay via Bitcoin/Bitcoin Cash or Ether and receive a 3% discount off Credit Card/PayPal pricing. We highly recommend the BitPay Wallet for these transactions.
We have always prided ourselves on offering high quality coins at low prices so that Coin Collecting, whether for Bullion or Numismatic purposes, is affordable for everyone. Providing various payment options and pricing for our customers allows us to offer direct discounts to you on a regular basis, even when not running a sale or special offer!
MAKE AN OFFER From time to time you may also notice the words "Make an Offer" near the main price on select product pages, mainly on products in the One of a Kind section. Click the link and you can do just that - send us an offer of what you'd like to pay for the coin! We'll respond back to you within 48 business hours letting you know we either accept or reject your offer. If it is rejected, we will usually make a counter offer as long as the initial offer was reasonable.
---

Customer Rewards Program Gets a Boost = More Cash For You!

We've rebranded our Customer Rewards Points program as MP Cash! You'll see the MP Cash logo used throughout our website.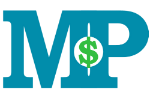 (MP Cash Logo)


PLEASE NOTE: Customer Reward Points/MP Cash did not automatically import into your account on our new website. Please be patient as we are still manually adding the points to all customer accounts. Unfortunately, this could not be done until our new website went live.

NEW Now it's even easier to use your MP Cash (formerly Customer Reward Points). They will automatically be applied to your order at checkout if you have a balance in your account.
Don't want to use your MP Cash on your order? Look for the Redeem your MP Cash link near the total order amount on the checkout page. If you click on it and enter 0 (zero) into the box, then the click redeem button, your MP Cash discount on your order will be zeroed out and saved for future orders.

NEW We restructured select products to give you MORE MP Cash than our old website.
MP Cash Conversion - This remains the same as the Customer Reward Program - 100 MP Cash = $1.00 at checkout.
NEW You can only pay up to 25% of your order sub-total with your MP Cash.
---
Easier to Find The Products You're Looking For!

You've probably noticed our Main Menu is slightly different but we've also added in the ability to filter the products your viewing and also compare them in a table side by side. You may have also noticed the map at the bottom of our homepage - click through different countries to see the most popular products we offer from those parts of the world.

NEW MENU We've restructured our Main Menu and Sub-Categories Menu slightly to allow customers to find products more quickly. The menu is broken down by multiple sub features of the product including country or origin, metal type, product type, etc. and more!
UPDATED SEARCH BAR Our search bar is better than ever and will help you find the product your looking for. Enter your search terms in the search bar and products will populate before your eyes! The more narrow your search term, the more likely you are to find the exact coin you are looking for.

NEW FILTERS When viewing select categories/sub-categories you can now narrow the products you see by various search filters such as Mint Mark, Year, Condition, Grade, Variety, etc.

MAP Did you see the world map on our homepage? Click on a country or region and a window will appear that includes best selling coins from that country or region. Just one more way to find the products you're looking for!
SORT BY Another way to browse for the products you want to purchase, you can sort the products in any category by price, name, review ratings, newest, etc.
---
More Ways To Communicate!
You can now contact the friendly and knowledge representatives at MintProducts in new ways beyond just email or phone! Of course, you can still use our Contact Us form, email us at sales@mintproducts.com, or call us at 1-866-665-6468 during business hours if that is your preferred method of contact.

LIVE CHAT We're happy to offer Live Chat to our customers allowing them to instantly contact us during business hours without having to pick up a phone! Just click the Live Chat icon in the right top corner or the bottom left corner to chat with us.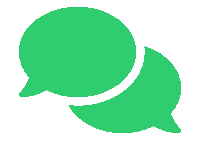 (MP Live Chat Icon)

MESSAGES New in your My Account area is Messages! You can now send us a message directly from your account instead of using our Contact Us form or emailing us from your email client. The are private messages and can only be seen by MintProducts employees.

PRODUCT QUESTIONS Have a question about a product that is not covered in the product description? Click the "Questions" tab on the product page and ask away! We'll do our best to provide an answer. You'll also see any other questions other customers may have already asked about the product. There is also the ability to ask a private question if you do not want your question made public.
---
OTHER NEW FEATURES!
WISHLIST We have improved the Wishlist by being able to shop directly from it with the addition of "Add to Cart" buttons. This was a feature requested on our previous website. You can now also add notes to your wishlist, great for notating changes in price, quantity desired, etc. Just hover over the product to see the "Add Notes" button. We've also solved the age old "What do you want for ____(insert holiday or special occasion here)__?" question as you can now email your wishlist to family and friends making shopping for you simple.
---
Have a question about our new features or navigating our website? Contact us via phone at 1-866-665-6468, live chat, your account private messaging, email (sales@mintproducts.com), or the contact us form and we'd be happy to answer it for you!