MP Cash Program

Join thousands of others saving daily with MP Cash...
The easiest way to save on every order!
---
MP Cash Basics



1. Log into your MintProducts.com account using your email address and password.
2. Place an order for anything on our website - earning MP Cash.
3. Your MP Cash will automatically be redeemed on your next order* - meaning you SAVE!
---
MP Cash Program Policy
MintProducts offers a loyalty program for customers known as MP Cash (formerly known as the MintProducts Customer Reward Program). Each order placed by a MintProducts customer enables the customer to earn MP Cash. Customers are then able to redeem their MP Cash in exchange for a discount during checkout at a value of 1 MP Cash = $0.01 (one cent) discount (100 MP Cash = $1.00).
At this time, customers MP Cash value does not expire and are available to the customer for an unlimited amount of time. MP Cash is automatically deducted from order sub-totals unless the customer chooses otherwise at checkout. MP Cash can only be used for 25% of your order-subtotal. Please note any MP Cash discounts redeemed on an order will be deducted from the total earned points.

Individual products MP Cash value as well as the MP Cash to discount at checkout value can be changed at anytime without prior notice to the customer. MP Cash is only valid as a discount at online checkout on products, it is not valid on shipping and handling. MP Cash has no cash value, cannot be exchanged for cash, and is non transferable.
The MintProducts Customer Reward Program began on April 5, 2012 and was renamed the MP Cash program on November 4, 2019. Orders placed prior to April 5th 2012 were not eligible for the Customer Reward Program or MP Cash. Orders placed between April 5, 2012 and November 3, 2019 may not be eligible for MP Cash if they were not placed under a MintProducts account but placed as a guest. The MP Cash program may be cancelled or modified at anytime without prior notice. If the MP Cash program is terminated by MintProducts, MP Cash would no longer be available at checkout nor redeemable for cash. Program policy and specifications are subject to change without prior notice.
---
MP Cash Frequently Asked Questions (FAQ's)
What is MP Cash?
It's the easiest way to save money on every order you place with MintProducts! MP Cash is very similar to our Customer Reward Program we've always had - just under a new name with some other minor tweaks. Customers earn MP Cash with every product purchased. MP Cash is automatically redeemed on future orders, unless they are removed.

*Customers MP Cash balance is automatically deducted from order sub-totals at checkout. If the customer doesn't want to use MP Cash on the order, they must click "Redeem your MP Cash," enter 0 (zero) into the box, and then click the REDEEM button. This will remove all MP Cash from your cart and reserve them for your next order. At checkout, 1 MP Cash is worth $0.01 (one cent). Therefore, 100 MP Cash is worth $1.00 at checkout.
Where are the Customer Reward Points/ MP Cash from my account on your old website?
Customer Reward Points/MP Cash did not automatically import into your account on our new website. Please be patient as points are manually added to all customer accounts. Unfortunately, this could not be done before going live with the new design and will take some time to complete as we have thousands of customers. Please feel free to reach out to us if your points have not yet been imported and we'd be happy to do it immediately.

Why does my MP Cash get automatically redeemed at checkout?
Simply put, to make things easier for you, the customer! On our old website, you had to choose to use Your Customer Reward Points as a payment option and submit your order. Then you would select your Payment Method and submit your order. Some customers felt this was too difficult, so we streamlined it on our new website. Now, your MP Cash balance is automatically deducted from your sub-total at checkout. If you DON'T want to use your MP Cash, you can simply make the MP Cash value at checkout zero and save it for the future.
How much MP Cash can I earn when placing an order?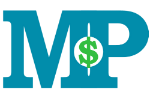 Look for the MP Cash icon!
The amount of MP Cash you can earn on your order is endless, within reason. Every product for sale or pre-sale on our website is assigned either a fixed MP Cash value that will not change at checkout OR an automatic MP Cash value that will adjust depending upon the price paid for the product and if MP Cash is being redeemed at checkout. Every product's potential MP Cash value is listed in the product preview, quick view, or full product page. Look for the icon graphic or the phrase "You will earn up to ____ MP Cash after purchasing this product." However, please note that this value may change at checkout for automatic MP Cash value products. Therefore, the amount of MP Cash you earn on your order is based on the products you purchase, the payment method used, and redemption of MP Cash, on that particular order.
How else can I earn MP Cash?
Reviewing a product you've purchased - 25 MP Cash (verified purchases only) - No, this is not a scam to get customers to leave false positive feedback. We simply appreciate hearing back from customers and we believe that they should be rewarded for taking time out of their day to provide us (and other customers) with helpful feedback. It helps us improve and enables us to better serve you!


Joining our Email List - 100 MP Cash (this can only be done once)
How can I see my current MP Cash balance?
You can easily see your current MP Cash Balance and history two ways.
Login to your MintProducts Account. Click "My Account" located at the top right of our website. Select "Details" from the drop down menu. Select the "MP Cash" tab to view your current MP Cash balance.

Login to your MintProducts Account. Scroll to the bottom of our website and click on the "MP Cash" link under MY ACCOUNT.
Does my MP Cash expire?
Not at this time. However, an expiration date, or any other changes to the MP Cash Program, can be implemented at anytime without prior notice.
Why are some products MP Cash value more than others?
Every product has a fixed or automatic MP Cash value. Fixed values are not necessarily based on the dollar value or the product price. Some products with higher prices are worth the same MP Cash as products with lower prices. Automatic values are based on the dollar amount being paid for the product. However, automatic values will change at checkout based on redemption of MP Cash. Each product we offer has been analyzed individually and we have determined their MP Cash value based on multiple factors such as availability, profitability, popularity, etc.
---
Any questions regarding the MP Cash program, MP Cash account balances, or otherwise related issues can be sent via email to sales@mintproducts.com. Customers can also call our toll free number 1-866-665-6468 or connect via Live Chat during business hours.
Updated October 2019.